We make the sale, assembly and installation of all types of covers. They are adaptable to any shape, with a wide range of colors and materials.
AUTOMATIC
The automatic ones are made of sheets that are insulated thermally and comply with the regulation NF P 90-308, relative to the protection of swimming pools at security level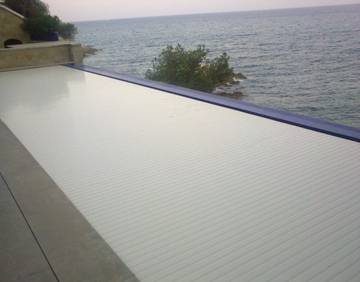 WINTER
The winter covers are made with blue polyethylene monofilament with anti-U.V. treatment.
It protects against frost, prevents it from transferring dirt (dust, leaves, pollen, insects, etc …) and eliminates the danger of falling children, animals and objects.